Dutch Wire Mesh
Material:Stainless steel wire, Nickel wire, Brass wire.
Uses:Used in gas , liquid filter separated from other medium to spend mainly. Used in the spaceflight , petroleum , chemical industry; According to the mechanical trade JB/T5979-92 standard organization' s production, this standard consults and adopts international standard IS04783/1-1990.
Weave the method: Have plain weave weave , twill weave , bamboo flower weave , contrast weaves four kinds of methods .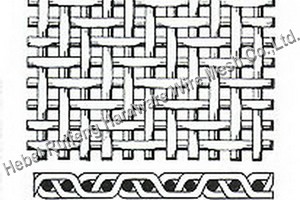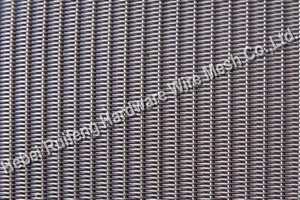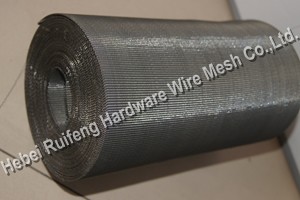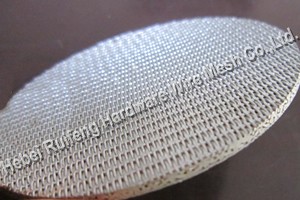 Plain Weave Brass Wire Netting
Type
The eye counting
Silk foot-path(MM)
Weight(KG/M2)
Filtering value
28#
7*50
0.7*0.54
4.5
315
33#
8*60
0.55*0.45
3.64
280
40#
10*72
0.5*0.38
3.22
250
50#
12.5*80
0.45*0.34
2.94
200
60#
15*88
0.43*0.31
2.81
160
70#
18*100
0.4*0.275
2.61
140
80#
20*110
0.35*0.25
2.32
125
100#
25*140
0.3*0.2
1.96
100
120#
30*150
0.25*0.18
1.68
80
140#
35*180
0.23*0.15
1.47
70
160#
40*200
0.2*0.14
1.3
63
180#
45*220
0.18*0.125
1.22
56
200#1
50*250
0.15*0.11
0.95
50
200#2
50*280
0.14*0.10
0.84
45
240#
60*300
0.14*0.09
0.8
40
260#
65*320
0.12*0.085
0.75
36
280#1
70*350
0.11*0.08
0.7
32
280#2
70*400
0.11*0.07
0.68
31
300#
75*350
0.11*0.08
0.78
30
Twill Brass Wire Netting
Type
The eye counting
Silk foot-path(MM)
Weight(KG/M2)
Filtering value
320(1)
80*680
0.11*0.08
1.27
28
320(2)
80*780
0.11*0.07
1.2
27
360
90*780
0.10*0.07
1.18
25
400(1)
100*900
0.10*0.60
1.06
22
400(2)
100*780
0.10*0.70
1.21
24
500
125*1100
0.08*0.05
0.88
18
600
150*1200
0.07*0.045
0.8
16
630(1)
160*1400
0.063*0.04
0.71
15
630(2)
160*1500
0.063*0.035
0.61
14
700
180*1600
0.06*0.033
0.59
13
795
200*/800
0.05*0.03
0.53
11
850
210*1800
0.05*0.03
0.563
10
1000
250*2000
0.04*0.027
0.46
8
1125
280*2200
0.035*0.025
0.42
6.3
1250
320*2300
0.033*0.024
0.41
5
1280
325*2500
0.03*0.022
0.37
4